Aquatech specialise in collecting hydrographic and environmental data, sediment samples
and underwater images from coastal and inshore sites.
Mobility has been the key to our success, and our clients know that wherever their work
is situated, we deliver the same high standard of service at a very competitive cost.
Projects undertaken include surveys for wind farms, cable/pipe landings and dredging operations
throughout the UK, Europe and beyond.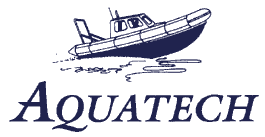 MOBILE t MARINE t SOLUTIONS
Cobbies Rock, Epney, Gloucester, GL2 7LN. Tel: 01452 740559. Fax: 01452 741958